Energy
The energy industry is changing quickly and the environment with it. New ways of collecting energy to power the nation are being explored, and it is our duty to consider how these crucial choices affect the ecosystem around us.
People Want Eco-Friendly Alternatives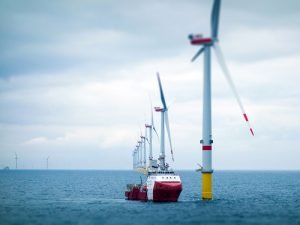 Environmentally Acceptable Lubricants (EALs) are used in many dam and hydroelectric operations. Traditional petroleum-based lubricants commonly used in many of these applications are environmentally persistent and have higher degrees of toxicity. BioBlend offers a line of bio-based, readily biodegradable products that serve as high performance alternatives to petroleum based lubricants. The following BioBlend products are especially suited for use in dam and hydroelectric operations such as turbines, governors, column pumps, various gate applications, trash rakes, cranes, and more.
The Quest for Something Better
Equipment reliability and component longevity should not be compromised to attain environmental benefits and with BioBlend lubricants they are not. What's more, the performance properties of BioBlend lubes extends component life in many applications. Many organizations are achieving their environmental and sustainability goals by using BioBlend. We believe taking reasoned, practical steps to prevent environmental damage from business operations is simply the right thing to do. Contact us today and we can help you make the switch.
Contact BioBlend Today
Our experts are here to discuss your unique challenges for your particular industry and application. Contact us to find out how you can safely and successfully make the switch to our high-performing, bio-based grease products by completing the form below or calling 800-BIOBLND.
"*" indicates required fields