Mining
Mining is necessary to provide our economy with the raw materials needed to build, create and/or power many of the goods we use and count on everyday. The equipment utilized in mining are required to operate in the harshest of environments which can easily cause equipment failures and lubricant spills.
New Technology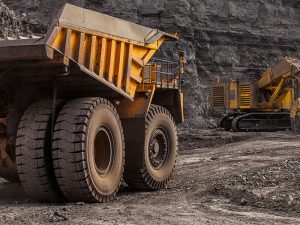 As new technologies continue to make mining operations more productive, BioBlend's full line of biodegradable, renewable, and eco-friendly oils, greases, and dust suppressants are keeping pace. We have created high-performance products like our Epic Drill Rod Grease removing the harmful heavy metals like barium without sacrificing performance.
Synergy
If you can't grow it you have to mine it. From permitting through reclamation, BioBlend can help bring together what was once thought to be two opposing industries for the greater good. Mining operations are quickly moving to more sustainable practices and BioBlend's products can not only help them become more environmentally responsible, we can also help reduce costs and increase performance.
A Strong History
BioBlend's Area Business Managers, Technical Services, and Executive Team has a long history in traditional mining lubrication. Assisting our previous customers to win "Best Lubrication Program" and "Best Sustainable Practices" awards. Let us assist your organization to achieve the next level of safety and sustainability utilizing our operational knowledge and product technology.
Contact BioBlend Today
Our experts are here to discuss your unique challenges for your particular industry and application. Contact us to find out how you can safely and successfully make the switch to our high-performing, bio-based grease products by completing the form below or calling 800-BIOBLND.
"*" indicates required fields