Food Handling and Manufacturing
The food handling industry's responsibility includes the preparation, transport, and delivery of edible goods to food distribution facilities. This process exposes the products to possible contamination and chemicals. While choosing eco-friendly lubricants to cut back on environmental pollution is necessary, keeping toxic matter out of our food is just as important.
Consider the Difference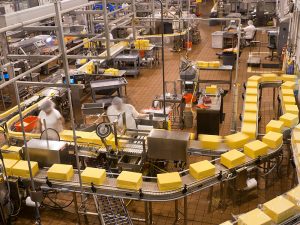 BioBlend features next generation H1 technology that sets us apart. Our food grade product line features several lubricants that are also biodegradable, renewable, and manufactured using sustainable resources. Our products are ideal for consumers like the fishing industry where food grade and biodegradable are mandated.
This is Just the Beginning
What will the Food Grade Lubricants industry look like 5-10-20 years from now? BioBlend's next generation lubricant technology is available right now. Our biobased lubricants offer better lubrication versus petroleum based H1 lubricants and they are sustainable. Call us or fill out a request form today.