OEM Private Label Program
Private Label
Fully Branded, High Performance & Biodegradable Lubricants and Industrial Products
Lubricants Private Label Program for Manufacturers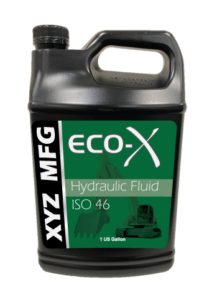 Let's face it, we operate in a world that is increasingly focused on "environmentally friendly" products when it comes to just about every aspect of our lives. BioBlend focuses on providing our customers with the highest quality renewable, sustainable and biodegradable lubricants and industrial products available. This allows manufacturers like you to factory fill your products and equipment with the environmentally responsible alternative your customers are looking for and demanding. It also allows you to carry that offering forward through ongoing sales of sustainable lubricants under your own brand through BioBlend's Manufacturer (OEM) Private Label Program.
As a manufacturer of high quality, high performance products and equipment you want to make sure your customers have the best possible experience after purchase. As a good corporate citizen, you want to do your part to minimize your products' impact on the environment. Now you can do both and build your brand at the same time. BioBlend's Private Label program offers our OEM's the ability to provide their dealers and end users fully branded environmentally acceptable products that provide the kind of performance they expect and need to keep their operations running every day.
Our biodegradable and renewable lubricant products are formulated from natural ester (plant based) oils which excel in six important characteristics of lubrication performance:
Higher VI – Reduce the effect of higher operating temperatures on performance
"Off the Charts" Lubricity – Lubricity, or "film strength" is the measure of the reduction in friction and wear by a lubricant.
Stronger Polarity – Better adhesion/attraction to metal surfaces
Improved Solvency – Ability to reduce or limit varnish buildup in your system(s)
High Flash Point – Reduced fire risk
High Dielectric Strength – Reduce effects of electrical currents in equipment on your lubricants
Your end users will love the quality of the products and enjoy the peace of mind that they are reducing their impact on the environment. Your dealers and retailers will appreciate the chance to offer a new conversation and the increased selling opportunities with products that more and more operators are looking for.
BioBlend will work closely with your team to test our products to ensure the best fit for your application and support you and your team with the information they need to understand the advantages of biodegradable, sustainable and renewable lubricants. They will then be armed with the information they need to help your dealers, retailers and end users get the most out of your new brand.
BioBlend can offer you products in several categories including:
We will also provide online training via Webinars to help your salespeople and dealer/retailer network better promote your environmentally responsible line. We could also conduct on-site sessions at regional and/or annual events you may have.
Additionally, BioBlend can provide marketing and design support including labels, data sheets, safety data sheets, and other sales collateral as needed. Or simply provide support to your internal marketing team to help them dial in your messaging and promotion.
To get started or just open a discussion please visit us at –  bioblend.com and/or call us directly at 630-227-1800. You can also fill out a contact request form Contact BioBlend and we would be happy to follow up with you regarding your private label needs.