Government
Sourcing lubricants, cleaning and dust suppressants for a government agency can be a uniquely challenging proposition. Working within the confines of both strict environmental sustainability requirements and tight budgets. Government agencies can't afford to gamble with their biobased solutions; they need a manufacturer with a proven track record delivering products that meet their needs.
yourMeeting Sustainability Goals On Your Budget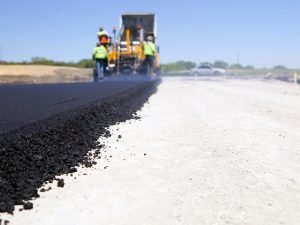 BioBlend believes the best way to promote environmentally sustainable products is to make them just as effective and economical as their more toxic competitors.
We call this pragmatic integration of environmental and logistical best practices Environmental Synergy. For 20 years, BioBlend has used this approach to develop high-performance biodegradable products that meet government agencies' strictest sustainability and performance goals without exceeding budgets. With BioBlend, you don't compromise between environmental and performance goals, because we achieve both.
How Can bioblend Benefit Government Agencies?
BioBlend's proprietary development process represents our pragmatic approach to environmental responsibility without compromise. Our products need to meet or exceed the exacting standards government agencies expect.
BioBlend offers a diverse range of lubricants, oils, greases, degreasers, dust suppressants, and more for virtually any government application.
Many of BioBlend's products are formulated with plant based natural and synthetic esters, and/or renewable base oils to achieve or exceed even the strictest government eco-friendly standards. We provide a wide range of readily biodegradable and non-toxic or minimally toxic products.
Each of BioBlend's products are formulated to meet or exceed the specifications of competitive non eco-friendly oils, fluids and greases. BioBlend's oils and fluids perform as well as, or better than, the conventional or synthetic oils/fluids you are currently using.
BioBlend has 20 years of experience working closely with different government agencies to ensure their specific environmental and performance needs are meant. We can coordinate with your project planners and managers to help you find the best products for your use-case while working within your budgetary restrictions.
Which Biodegradable Products Should My Agency Use?
BioBlend offers biodegradable lubricants, dust suppressants, oils, fluids, and greases for most government applications. To learn more about how to make the switch to biodegradable products, contact us. Some of the BioBlend products most frequently used by US government agencies include:
Dust Suppressants: BioBlend's EPIC DS (Dust Suppressant) is a cost-effective alternative to the more toxic calcium or magnesium chloride-based products widely available in the market. The BioBlend Epic DS will meet your sustainability requirements in the field while getting the job done with maximum effectiveness.
Hydraulic Oils: BioBlend develops hydraulic oils for a wide range of applications, including the zinc-free, anti-wear BioFlo AW formulated from renewable base stocks and the semi-synthetic readily biodegradable BioFLO AWS.
Tractor Fluid: The BioFlo EPIC UTF and BioFlo All Weather UTF are Environmentally Acceptable Lubricants (EALs) suitable for high-pressure tractor hydraulics, transmissions and final drives that share a common reservoir.
Greases: BioBlend develops a wide variety of eco-friendly and biodegradable greases, including the eco-friendly BioGrease HD made from high viscosity base oil and the Lithium 12-OH Stearate grease for high film strength and stability.
Multi Purpose Oil: BioBlend MPO is a readily biodegradable, biobased high-performance Environmentally Acceptable Lubricant (EAL) designed for a wide variety of possible uses.
How Can I Purchase Bioblend Products?
Whether you're ready to buy a solution now or you have more questions about the product that's right for your application, just reach out today. BioBlend's has the experience and expertise to make sure you can achieve your goals without compromise. We look forward to helping you.
Contact BioBlend Today
Our experts are here to discuss your unique challenges for your particular industry and application. Contact us to find out how you can safely and successfully make the switch to our high-performing, bio-based grease products by completing the form below or calling 800-BIOBLND.
"*" indicates required fields